What are Keywords and how do I use them for my website and content I create?
What are Keywords?
Keywords are the words that define what a particular piece of content you have created is all about. They are the words that your customers are typing into Google search to search for products, answers, or to discover something of interest. For example, I may have written a nice article on how to restore a vintage lounge chair, so throughout that article, I would have used the words 'vintage lounge chair'. "Vintage Lounge Chair" would be considered the Keyword or Keyphrase. These two terms 'Keyword' and 'Keyphrase' are pretty much interchangeable so when I talk about Keywords I'm also talking about Keyphrases.  So when someone types "Vintage Lounge Chair" into Google search bar I want my article to show in the search results.
This however is not so easy, as we are competing with a lot of other businesses who also want their articles, products, services about vintage lounge chairs to be found as well. This is where understanding the two different types of keywords is valuable and what we are going to look at. 
So lets look at the two types of keywords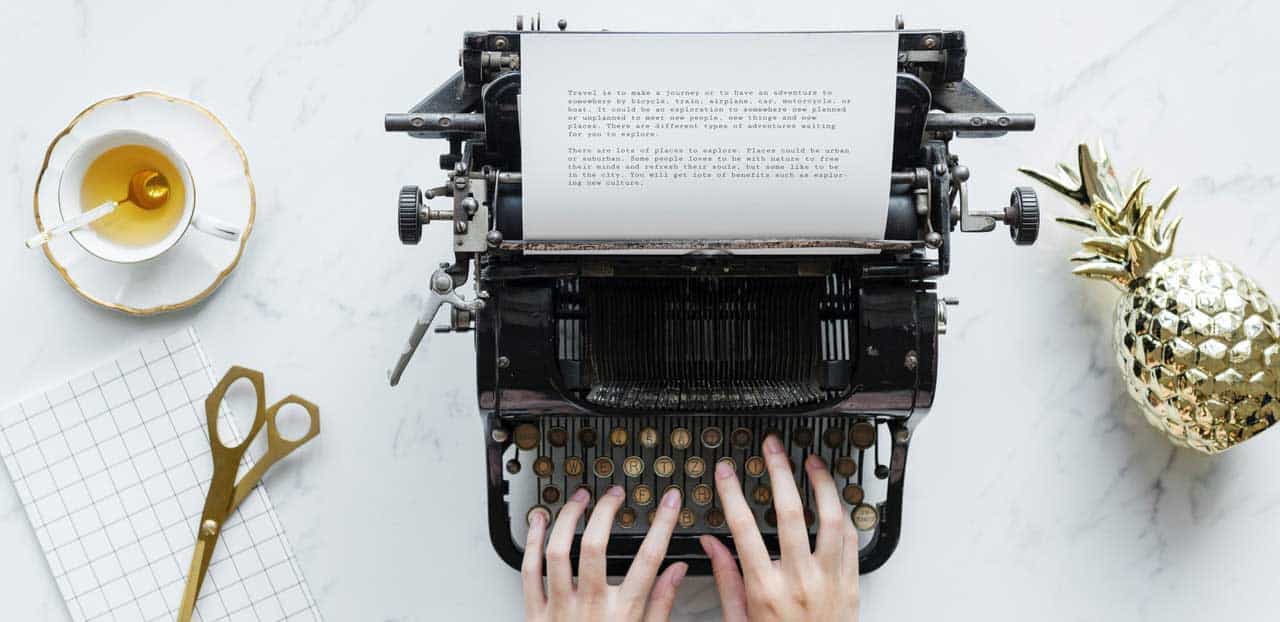 Number 1.
Head Term
The first type is called the "Head term".
Head term keywords are generally shorter keywords, 2-3 words and target a much broader market. So for example in the case of the vintage lounge chair article, "Vintage Lounge Chair"  would be considered a Head term keyword. When someone types those words into Google, it will bring up all the articles, pages and products, everything relating to Vintage Lounge Chairs. Now that would be a whole lot of results, 133 million to be exact at this point in time. So that is the market you are trying to compete with to get onto the first page of Google search results. This just seems like a very impossible challenge, and one that is not worth fighting to be honest, especially when starting out and just building your business and brand.
If you are wanting to learn more about keywords and researching for keywords check out  "Blogging for Beginners" Workshop May 11th.  We will be looking at
What type of content to write about
How to schedule and organise your Blogging life so that it doesn't overwhelm you
How to write your content for SEO and get found by Google (this is where we will be looking at keyword research and finding the right keywords to use) and
How to make your content stretch and reuse across other platforms
Number 2
Long Tail Keywords
This is where the second type of keyword called 'long tail', comes into play
Long tail keywords are generally 3 or more words.
Lets take the same example of the vintage lounge chair. As I said the 'head term' keywords would be "Vintage lounge chair". The Long tail keywords would be something like "How to restore a vintage lounge chair". By using more words and being more specific about your article or content you are going to make your target smaller and increase your chances of being found. So when I used these long tail keywords in Google search there is now 27 million results compared to 133million when using the Head Term. If I then add an even more specific term onto the long tail keyphrase such as a specific type of vintage chair, for example, a 'Wingback' chair, the long tail keyphrase would now be "How do I restore a vintage wingback chair". This reduces the results to 2 million on Google search. So by being a lot more specific from a head term such as Vintage lounge chair which gave 133 million, I can reduce the target to 2 million which is going to give me a much better chance of being found.
So let me give you an example in my field. If I was to use the keyword "web design" which is the head term, I would never be found. However, if I used 'web design Toowoomba' I would have a better chance. If I made it even more specific I could use "retro style web design Toowoomba" then it's going to reduce my competition even more. Yes, I wouldn't be seen in front of a large target, but the audience that does see me are looking specifically for a particular web design style and would be more likely to click through to my website and use my service.
So when considering what words to use on your website page, blog posts or product pages, remember to use the long tail keywords as you will have a better chance of being found by a customer who is looking specifically for your type of product or service.
If you are wanting to learn more about keywords and researching for keywords check out  "Blogging for Beginners" Workshop May 11th.  We will be looking at
What type of content to write about
How to schedule and organise your Blogging life so that it doesn't overwhelm you
How to write your content for SEO and get found by Google (this is where we will be looking at keyword research and finding the right keywords to use) and
How to make your content stretch and reuse across other platforms
Dreams don't work unless you do:)
See you next time lovely humans
Leisa