How to build an online shop with WordPress and Woocommerce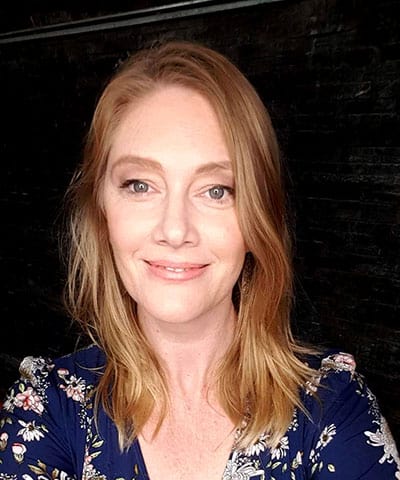 Leisa Clark
Digital Designer
9 Steps to build your own online shop using WordPress and Woocommerce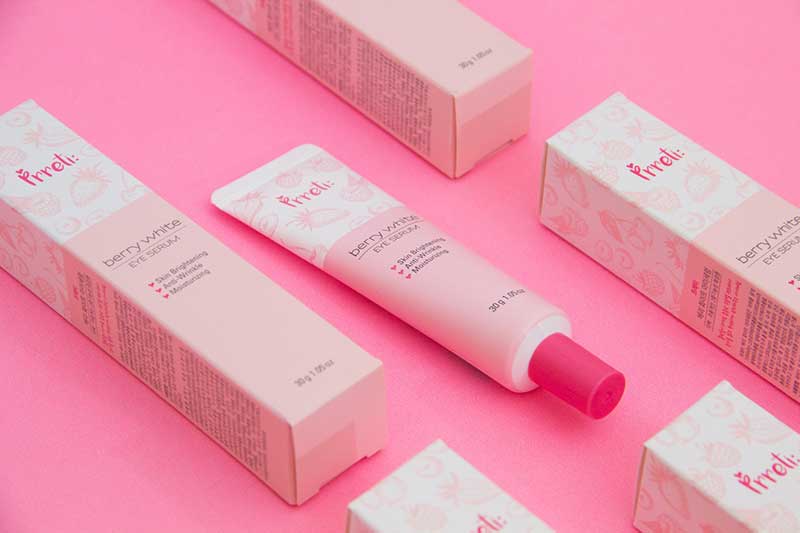 What do you need to Design your website?
Brand Kit
Inspiration
Wireframe
Visual Brand Kit
A visual brand kit consists of:
Logo
Colours
Typography (font style)
Images
Patterns
Illustrations
It is important to have these figured out before designing your website. You can hire a Graphic Designer like myself to design your Logo and brand kit for you or you can have a go yourself using tools like Canva.
To start with you will need a Logo, Colours and Typography (font)
The key when creating your visual brand is to keep it simple and be consistent. When you have your brand sorted it makes designing your website a whole lot easier.
Get Inspired
When you start with a blank canvas it's hard to decide what to design or what you need, so find some inspiration.
Search online to find website designs that you like. Make notes about what elements and pages they have on their site. You can also find heaps of design inspiration on Pinterest .  
Wireframe
A Wireframe is a simple sketch up of each page of your website. By drawing out each page you can work out how you want your customer to navigate around your site and what elements you need on your site.
Things to consider adding for an online shop
Home page
Shop page
About page
FAQ page (Frequently Asked Questions)
Cart
My Account so people can request refunds or find details of purchases
Blog page (important to add content to regularly to help improve your SEO, valuable content for your audience, answer their questions)
Contact information and contact form
Email optin to receive newletter, discounts, keep up to date. (Mailchimp, Drip, Constant contact)
Social Sharing. Have links to your social media profiles and ability for people to share your products to their socials. Elegant Themes who makes DIVI theme, has the Monach plugin which you also get if you purchase Divi theme. Monach Plugin makes ti easy for visitor to share your products.
Great product photography
Photography Workshops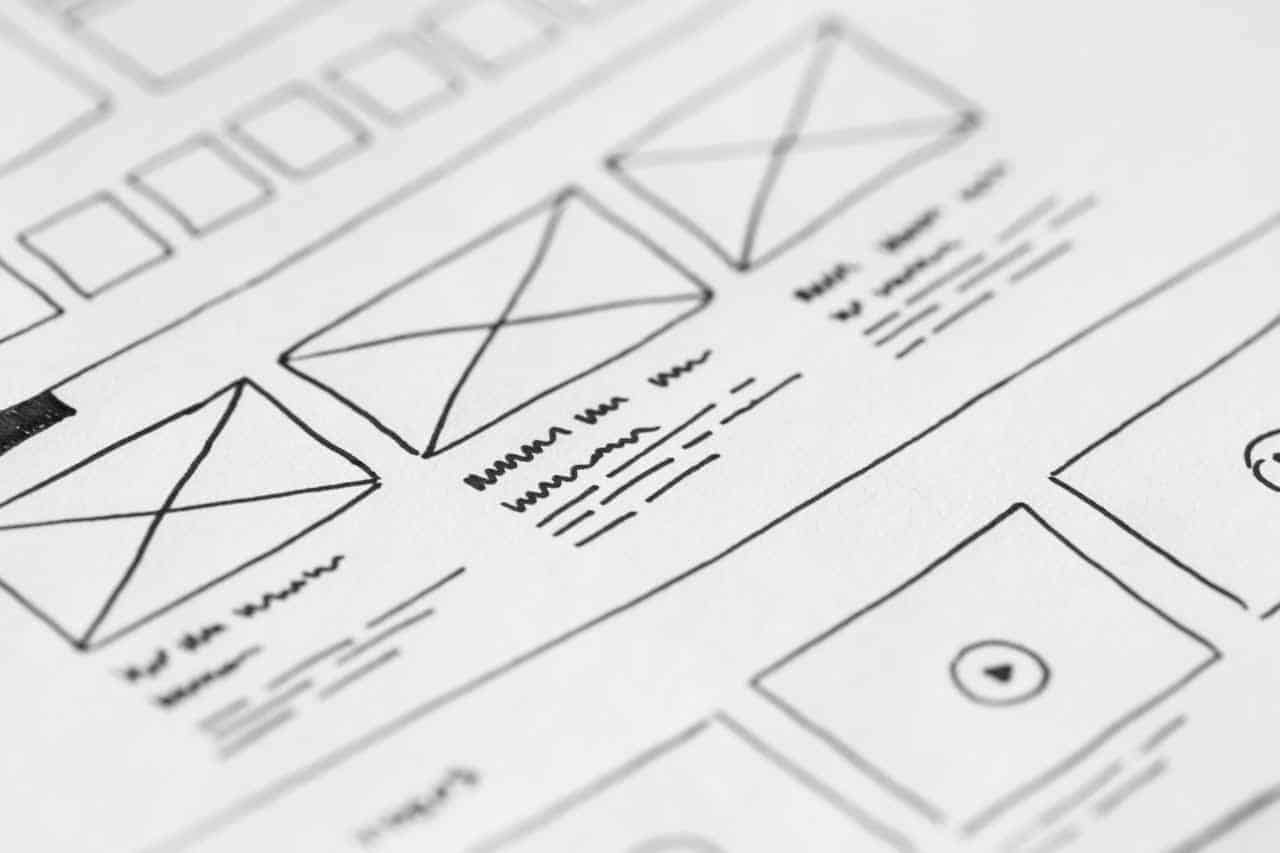 Not Design Savy?
If you struggle with Design then choosing and Theme Like Divi or Elementor will help. You can just choose one of their templates that are already designed for you. You can then change the colours, images and text accordingly.
2. Purchase a Domain Name
What is a  Domain name?
When someone types an address into the top browser bar to take them to a website, this is a domain name. This domain name will direct your visitors to where your website is stored online. Just like an address to where your house is located in the real world, a domain name is the address to where your website is stored and can be viewed online.
The first thing you need to do is figure out what your domain name is going to be. Sometimes you will not be able to get an exact match for your business name. You can do a search to see what names are available using a tool like namechk. This is a great way to see if your name is available across different platforms and social media.
Once you have figured out your name you can Register and pay for a domain name via providers such as Crazy Domains or Godaddy 
Pricing should not be above $30 per year for a domain name.
What extension you need?
.com is usually if you would like to grow a  global company
.au Australian business/company  (I recommend buying both .com and .au if available). This is good if your target audience are Australians. Australians like to buy homegrown and will more likely purchase if .au extension. You will need an Australian Business Number to purchase a .au extension
.net was originally created for companies involved internet networking, but anyone can buy these now.
.org  was originally for not-for-profits, but again anyone uses them now.
There are lots of extensions but .com  .net and .org are your top tear extensions that people are used to using.
3. Set up WordPress Hosting
What is Hosting?
Every website that you see on the internet is made up of hundreds of files. Those files are hosted or stored on servers which are like big computer hard drives. Those servers are stored alongside other servers, in big secure premises. These servers are controlled and managed by hosting companies.
Who are good WordPress Hosts?
There are thousands of hosting companies. Some great hosting companies that specialize in WordPress are Flywheel and Bluehost.
Flywheel has really great 24/7 support and makes your site super fast due to many servers across the globe. They look after security, backups and will remove malware if your website is ever compromised. They are roughly $20AUD per month.
Bluehost is another option with 24/7 support but you will have to manage your own security and backups.  They are roughly $12AUD per month.
The great thing about both these hosts is that they know WordPress really well. When you sign up with them they will install WordPress for you so you don't have to worry about doing this.
What is WordPress?
WordPress is a Content Management system which basically means a website creation tool. You can add content and images to your website without needing to know how to program or know how to code.
It powers over 30% of all websites, so 1 in four websites ever created have been created using WordPress.  It is open source meaning (free to use at its core) and has the most active developer community.
What type of website can you build using WordPress?
Business websites,
ecommerce/online shops,
blogs,
portfolios,
membership sites,
online learning portals,
directories the list goes on.
There are two types of WordPress sites:
WordPress.com
WordPress.org.
WordPress.com is hosting by the WordPress community. You can sign up and don't have to worry about setting up all the backend stuff. You do have to pay to use this platform.
WordPress.org is the free software that you can install onto your own host which is what we are looking at here.
 When you sign up for Flywheel or Bluehost hosting they will install WordPress for you. They will give you the login details so you can just start building.
4. Point Domain Name at Hosting
What is Hosting?
Once you have bought your domain name and have your hosting set up, you need to point your domain name at your host. When people type in your domain name they will then be directed to where your website is stored on your host and can view your website on the internet.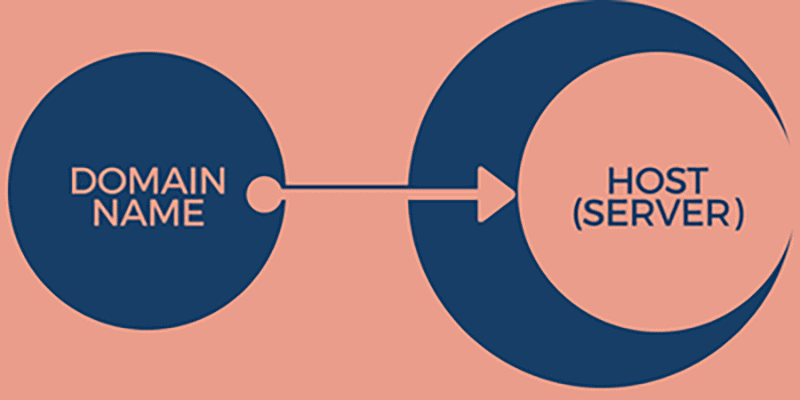 For Flywheel you need to add some text called "A records" to your domain. Flywheel will walk you through his process.
For Bluehost you need to add their Nameservers into Domain provider. I know it sounds complicated but you literally copy and paste. You can ask your hosting provider to direct you on how to do it.
5. Install SSL Certificate
What is an SSL certificate?
An SSL certificate protects your visitors information, so when they enter details such as emails or credit card details those details will be protected.
Google ranks websites higher that have SSL certificates. Payment pathways such as "Stripe" (which we will look at later) will not work until you have an SSL certificate installed.
After you install an SSL certificate, you will see a padlock and https before your domain name in the browser address bar.

6. Install WordPress Theme
What is a Theme and do I need one?
A Theme is basically all of the graphical and styling code already written for you into a framework so you don't have you write any css code.
When you build a WordPress Website you have to choose a theme. There are lots of free themes, but I would recommend investing some money into a better theme so that you have more options to design exactly what you want. A lot of the free themes are very limited to what you can do.
What should a paid Theme offer:
Mobile friendly
Page builder (makes it easier to build pages, posts, content)
Good support groups
Online learning resources
Updated regularly
Divi Theme
Divi Theme (made by Elegant Themes) is what I use. It makes building out your website super easy and you can build pretty much anything from scratch.
The other great thing about the Divi Theme is if you struggle with designing, they have hundreds of templates ready for you to use.  They also have a huge community with thousands of 'how-to' video's on Youtube.
Pricing
Divi is
$89 per year for unlimited sites,
$ 249-lifetime fee for unlimited sites
The lifetime fee is great if you are planning on having the website for more then 5 years and if you are planning on building lots of websites.
Elementor Theme
Elementor is another fantastic Theme and just like Divi makes it easy to build whatever you dream. It also has templates you can choose from and thousands of 'how-to' videos on Youtube.
Pricing
Elementor is
$49 per year for 1 site,
$99 per year for 3 sites,
$199 per year for 1000 sites.
They don't have a lifetime fee so you have to keep paying yearly.
Elementor does have a free version but it does not include the elements you will need for building an online shop. You need to have the paid version to gain access to the Woocmmoerce modules.
Decide and install Theme
Once you have decided which Theme to go with you then need to install the theme from the WordPress Dashboard.
7. Install Woocommerce Plugin
What is a Plugin?
A Plugin is a premade tool or feature that you can plug in to your WordPress website without needing to know any code.  Plugins can make your simple WordPress website more functional and usable.
Some examples of what functions can be added using plugins:
E-commerce,
Booking platforms,
Learning portals,
Membership portals,
Event calendars 
What is Woocommerce?
WordPress at it's core is great for building information and Blog style websites but to turn it into an eCommerce you will need to install an eCommerce plugin. Then you will be able to add products, display your products, add a shopping cart, and integrate payment pathways.
Woocommerce is the most popular eCommerce plugin for WordPress and the one that I use. This plugin is free at its core but if you want to add extra functionality such as booking calendars, memberships, or subscriptions,  you have to pay for those.
How to install the Woocommerce Plugin?
You can install the Woocommerce Plugin from the WordPress Plugin directory which you can find from your WordPress Dashboard. You then need to configure the plugin from the settings area. You can add tax, shipping options, email notification and payment options.
How to take payments?
The two most popular payment methods are Credit Card payments and PayPal payments.
Stripe is great for collecting Credit Card payments. You need to set up a Stripe account first which is free to set up. They take a transaction fee, see fee's below.
Stripe fees 1.75% + 0.30 c domestic cards. 2.9% + 0.3 c International cards
You will need an SSL certificate for Stripe.
Paypal is also a great option to have. Some customer often prefer this because they don't want to enter their credit card details. Also if they don't have their credit card details on them, this is a great option as they can just pay via their PayPal account using their login.
You will need to set up a Paypal account which is free to set up. They do take a transaction fee.
Paypal fees 2.6% + 0.30 c domestic  3.6%
9. Add Your First Product
How to add a simple product?
Login to your WordPress website and go to the "Products" tab on the sidebar of WordPress Dashboard. Select "Add New".
 Add
Product title,
long description,
price,
you can also set up sale price with dates,
inventory,
shipping
short description.
images on right sidebar,
Tags which helps customers when searching
Category
and then publish when you are ready.
Others things to consider
SEO – Search Engine Optimisation. What is it? It basically means doing certain activities that help increase the rank of your website in search engines such as Google Search. Check out these 7 free activies you can do to increase your rank in google
Site Speed is super important  – Not only does it help with increasing your rank in google, but people really don't want to wait for pages to load.
Resources to make your site faster:
Good hosting such as Flywheel
Resize and compress your images in a tool like Photoshop. Or you can resize in Canva and compress in a tool like Optimizilla
Security – If you use Flywheel or another managed host, they will take care of security and backups. If not then you will need to add a security plugin (Wordfence or Sucuri) and a backup plugin (Updraft Plus) to manage this.
No matter what host you use, you will need to be on your site every week, updating the Theme and plugins. This is vitally important to prevent hackers and protect your site.
Marketing – you can build an amazing online shop but if no one knows about it, no one is going to buy your products or service.
If you need help with marketing you can join our free Facebook group EAT Digital for weekly tips and support.
Connecting your socials – Facebook and Instagram Shops are a great way to sell your products directly from your socials.
You can check out our tutorials in our free Facebook group EAT Digital.